Open Road Volkswagen of Manhattan's 
Concierge Lease Return Service
All Volkswagen vehicles accepted,
no matter where you leased it!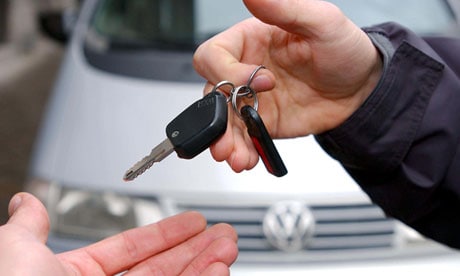 Let Open Road Volkswagen of Manhattan make your return as easy as possible.  Whether you lease another VW from us or somewhere else, we will make sure your return experience is as pleasant and cost free as possible. 
At Volkswagen of Manhattan, we understand that returning your expiring lease can have a great impact on your overall experience with your Volkswagen.  Scheduling, making sure the vehicle is in its proper form before returning it, understanding possible fees, and having all the necessary items in order....all in all, it can be a confusing experience. 
In response, we have developed our Concierge Lease Return Service to put returning lessees at ease and make the process efficient and worry free.  Simply call us anytime prior to your return, and we'll handle the rest, such as: 
*Assess any exposure to additional return fees 
*Offer possible solutions to avoid return fees
*Schedule your return
*Confirm completed return 
Please remember to bring the following when you return your lease: 
*Volkswagen vehicle inspection sheet
*All books and manuals
*Both sets of keys
*Spare tire 
Note:

Owner MUST have a Volkswagen inspection.

Owner IS responsible for license plate return to DMV.

Concierge Lease Return Service is

BY APPOINTMENT ONLY

.
We are here to assist you Monday - Friday 9am - 7pm
Fill out the inquiry form to the right to make an appointment or call us at 866-738-6022